News
MSI X99 motherboard achieves worlds' fastest DDR4 memory clock speed
Lastest Updated: Thu, 29 Jan 2015
The MSI X99S XPOWER AC motherboard just reached the worlds' fastest DDR4 frequency at 4351MHz, set by overclocker Toppc

The MSI X99S XPOWER AC, one of MSI's latest Intel X99 based motherboards, just managed to set the world's fastest DDR4 memory clock speed using Kingston HyperX DDR4 4GB memory in the hands of overclocker Toppc. This great achievement once again shows that the MSI X99S XPOWER AC motherboard is not only packed with an arsenal of features, it also packs plenty of power for heavy workstation tasks such as rendering and calculations.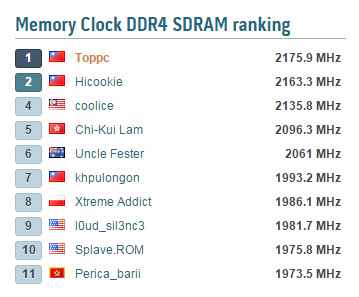 Check the validated HWBot.org ranking here:

Ranking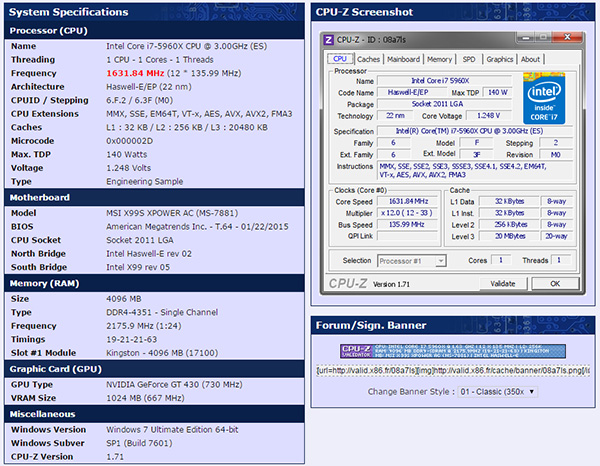 Check the validated CPU-Z record here:

record



Stable and highly efficient, packed with features
The new MSI X99S XPOWER AC motherboard presents an arsenal of new features and improvements as well as technical ingenuity. This outstanding motherboard features a new OC Backplate, a smart solution for overclockers to mount their LN2 pot, and Delid Die Guard to make mounting a cooling solution easier, safer and to help squeeze every last MHz out of the a delidded CPU. The next generation OC Engine offers a dedicated Clock Generator for more flexible BCLK adjustments, from 100 / 125 / 167 MHz straps. Using these straps prevents system crashing while overclocking on the edge and opens doors to achieve the absolute maximum.