California, US – 12/26/2017 – MSI has once again ended the year strongly, receiving another prestigious award for the GT83VR Titan Pro. IGN has crowned the GT83VR as its best gaming laptop of 2017. The Titan Pro is MSI's flagship laptop that pushes the boundaries of innovation and gaming technology. This is one of the few laptops that utilize dual NVIDIA® GeForce® GTX 1080 GPUs, Intel® Core™ processors, and the latest assortment of software to optimize your gaming experience.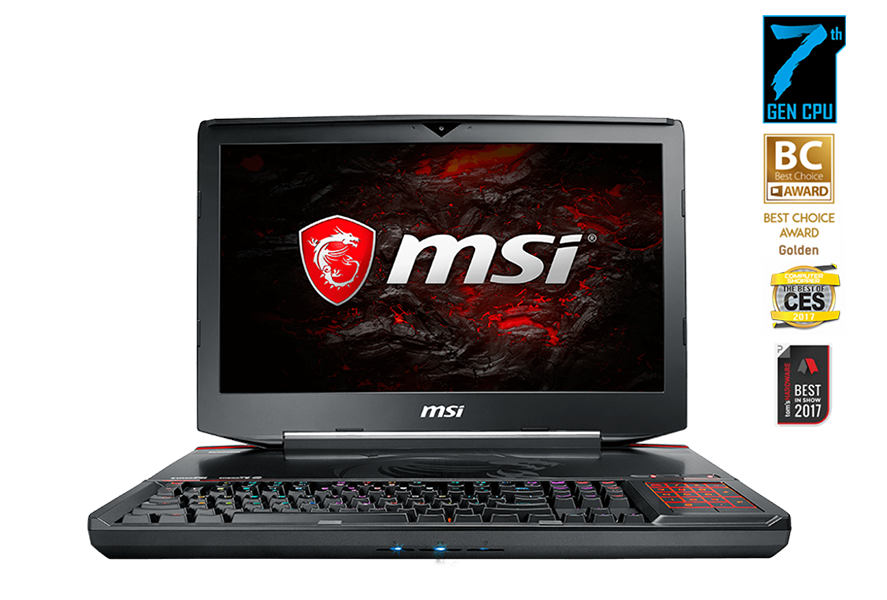 "Calling this laptop a beast is almost an understatement. It's the first laptop we've seen with two GTX 1080 GPUs, and also the first to use two power bricks, which is both impressive and also pretty cocky on MSI's part. You just know when they began discussing it internally all naysayers were silenced - the directive was clearly 'pack it all in!'". -IGN
MSI continues to work with the best in the industry to provide the best features in all its laptop and look forward to an exciting year of gaming in 2018.