Stay cool during the summer with liquid cooling
Always wanted to build one of those awesome water-cooled systems you see on display for yourself? Here's your chance! From the 18th of May 2017, MSI and EK offer a 10% discount and free shipping on everything you need to complete your very own custom loop system.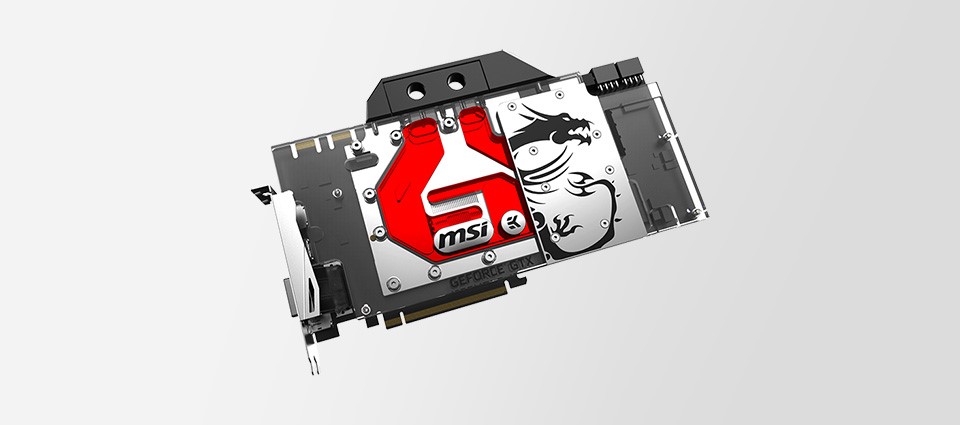 In 2016 MSI and EK teamed up to introduce the MSI SEA HAWK EK line based on NVIDIA's GeForce® GTX 10 series GPUs. The SEA HAWK EK graphics cards come with a full cover EK waterblock pre-installed and covered by warranty, saving you the hassle of doing it yourself and risking damaging your graphics card or voiding warranty in the process. Fitted with EK full cover waterblocks, the SEA HAWK EK X graphics cards provide unmatched cooling and performance in games. In order to use one of these water-cooled graphics cards however, the customer would need to have or create a custom loop liquid cooling setup in their system. "Customers who buy any MSI SEA HAWK EK X graphics card are now getting an exclusive opportunity to buy a full custom loop for their new graphics card with special discount and FREE shipping worldwide on EK's custom loop components!"
How to get the discount
The discount only applies when you buy an eligible MSI SEA HAWK EK X graphics card from any official MSI retailer. After you receive the card, or if you already own one, go to the
EK Custom Loop Configurator
, a special online tool that helps you select the custom liquid cooling components for your gaming PC. This system will guide you through a few simple steps and at the end you will be able to fully liquid cool your MSI SEA HAWK EK X graphics card. On the Checkout page you will find the option to enter Discount Codes. When you enter the serial number of your MSI SEA HAWK EK X card, the 10% discount will be applied to your order and shipping will be free.
Eligible graphics cards: